The Photographer: Bree Adams

Bree Adams is an international award-winning photographer based in Mansfield Texas. She has been featured on the cover of the "Professional Photographers of America" magazine and had feature articles about her work in additional professional publications. Other awards and honors include:
· Selected for TEAM USA WORLD PHOTOGRAPHIC CUP
· Dallas Portrait Photographer of the Year Award
· Dallas Professional Photographer Portrait Award
· Texas Top Ten Photographer
· Dallas Photographer of the Year
· Platinum International Photographer of the Year
· Texas Top Ten Photographer
· Gold International Photographer of the Year
· Platinum International Photographer of the Year
Bree has had a professional studio for 10 years. She is a fully degreed photographer holding her Master of Photography and Photographic Craftsman degree. Bree is also a Certified Professional Photographer. What is a Certified Professional Photographer (CPP)? A CPP means Bree dedicated to higher education with her equipment and skill level and completed a level of training and testing that is nationally recognized within the photographic industry. Less than 10 percent of photography, businesses choose to seek certification.
In addition, Bree is a sought-after national speaker and teacher for the professional photographic community. She teaches other professionals from national platforms and educational seminars. This includes Imaging USA 2015 and 2016. This is the largest attended professional conference in the professional community. Bree also holds a teaching position at the largest photographer teaching conference each year. Her sold out class holds a waiting list for other photographers wanting to learn directly from her expertise.
In order to ensure clients of her expertise, Bree has invested years into completing both her photographic degrees and certification. This is a rare find in the industry. Bree's skill level and commitment to giving her clients the best is shown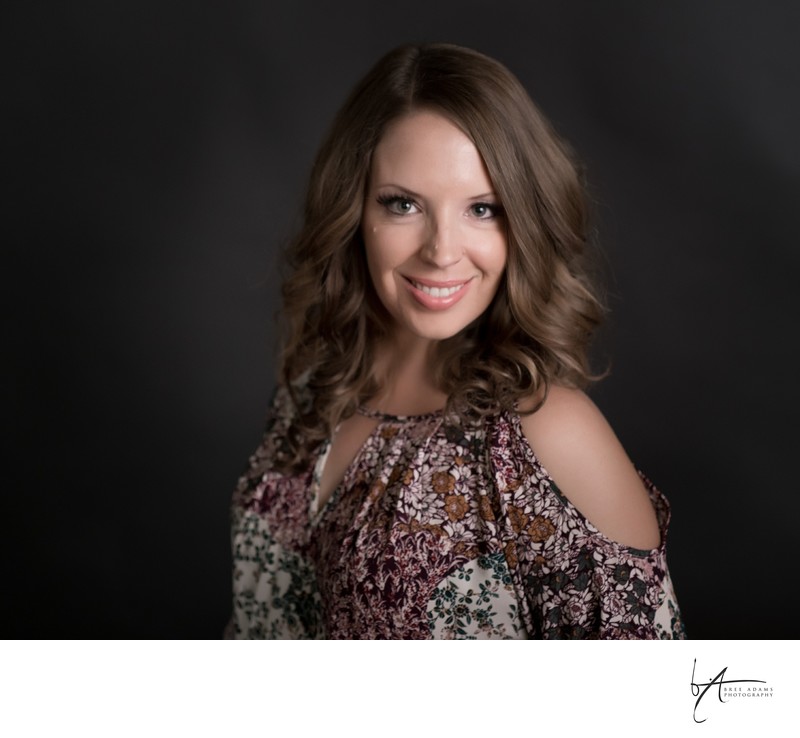 The Studio Manager: Stacey Bailey
Stacey Bailey is the studio manager. Stacey has been with the studio since the beginning. Stacey is the first contact with clients. She handles scheduling, questions, and billing. She ensures that all the details run smoothly and you have an easy and enjoyable experience from the first phone call to the final delivery. Stacey is very attentive to our clients and ensuring them quick answers and a great experience. Stacey has a Masters Degree from TCU.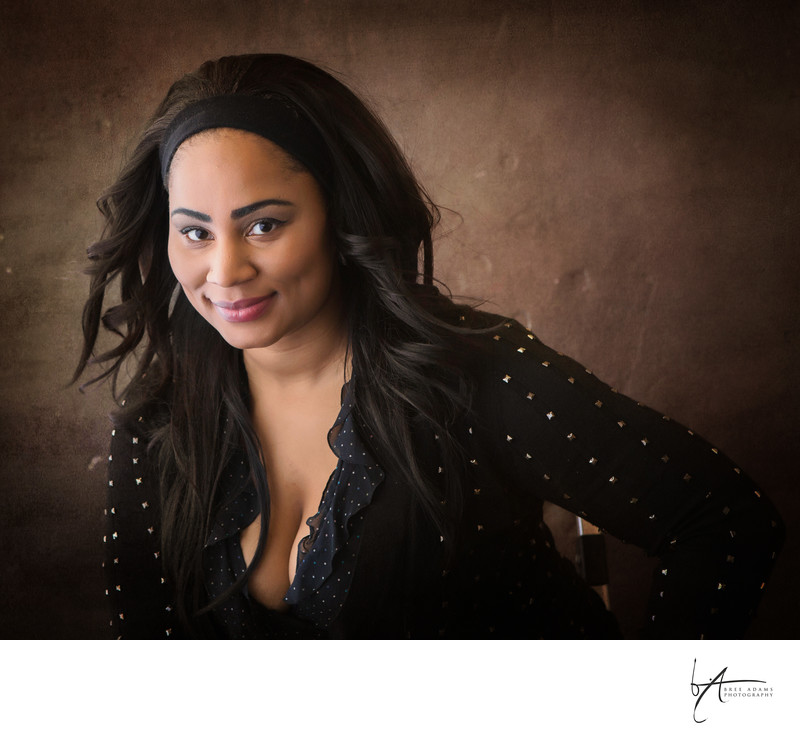 The Stylist: Jerrica Franklin
Jerricka Franklin has been working with Bree for 7 years. She has been a stylist for 10 years and is a master of all skin types and hair textures. Jerricka provides all the essentials for the client's makeup, including lashes. While she uses an airbrush makeup system, she can use the traditional makeup application, should a client prefer it. Jerricka traditionally stays through the client session to fluff the client's hair and do touch-ups as needed. In addition, she assists Bree with her newborn sessions to ensure clients are comfortable and newborns have two hands available.